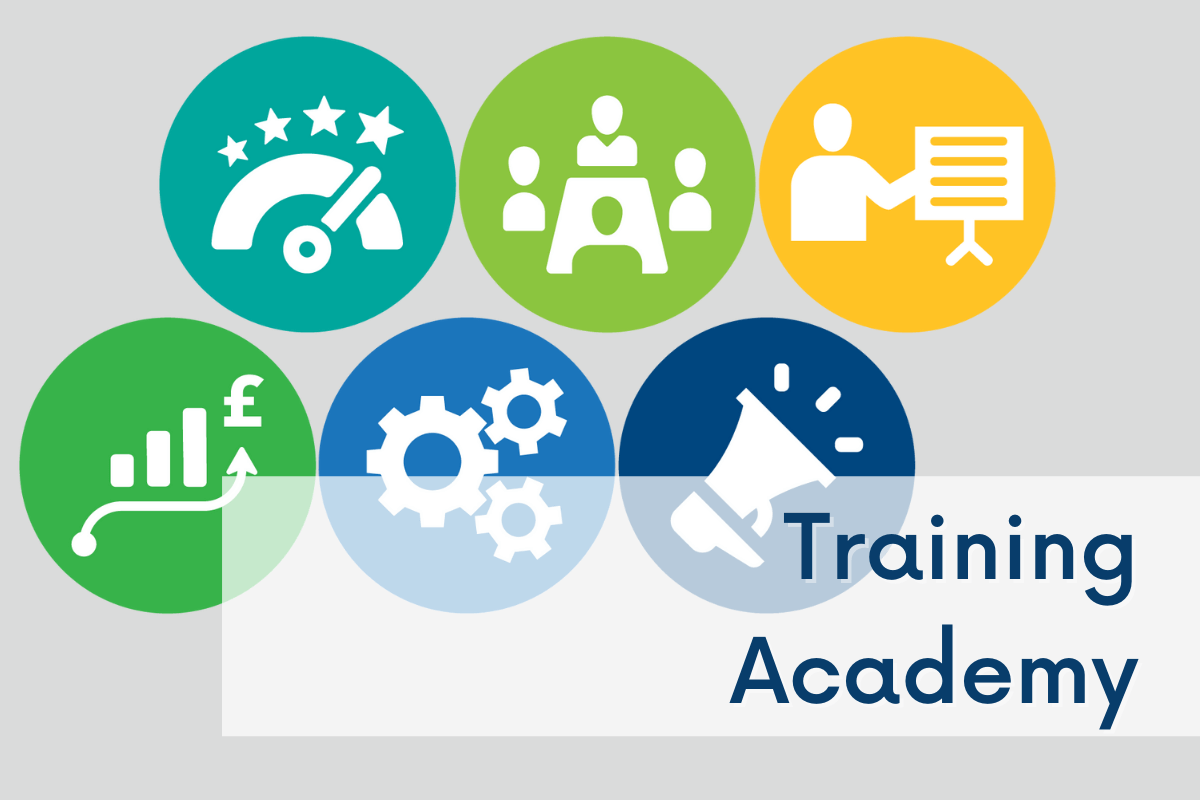 Community Training – Your time, your way!
The Digital Training Academy for Community Groups, Charities and Social Businesses.
Built by the voluntary sector, for the voluntary sector.
The information you need, when you need it!
Pre-recorded talks, live online interactive workshops and networking that all cover a wide range of subjects, our Academy is accessible at a time that suits you.
We appreciate that everyone's knowledge is different so you can choose your journey from beginner to expert.
Watch this mini video to see 
one of our 'Conversations with….'
Benefits:
Access your resources when it suits you

Only pay for the training you need

Led by our In House Expert Team

Profits Reinvested back into the Community
6 Modules - 11 Strands to choose from:
Financial Sustainability
Financial Systems: building up your money management systems as your organisation grows.
Income Generation: from the basic level of raising resources to contracts and competitive bidding.
This module is kindly supported by Church House Investments.
Business Planning
Plans and Planning: takes you on a journey from making initial action lists to strategic planning.

Creating a Business Plan: a step by step guide to creating a business plan with links to all the resources you need.
Governance & Trustees
Roles and Responsibilities in Governance: legal requirements, what Trustees need to do and how to get really good governance at your organisation.

Constitutions, compliance and legal: from your first constitution to creating a trading arm.
From Need to Impact
Monitoring and Evaluation: The full process from talking about the need you see to showing funders the impact your work makes.
Operations Management
Employing Staff: from your first employee to managing a team.

Policies and Procedures: templates, models and support in this essential area.

Day-to-day Management (coming soon)