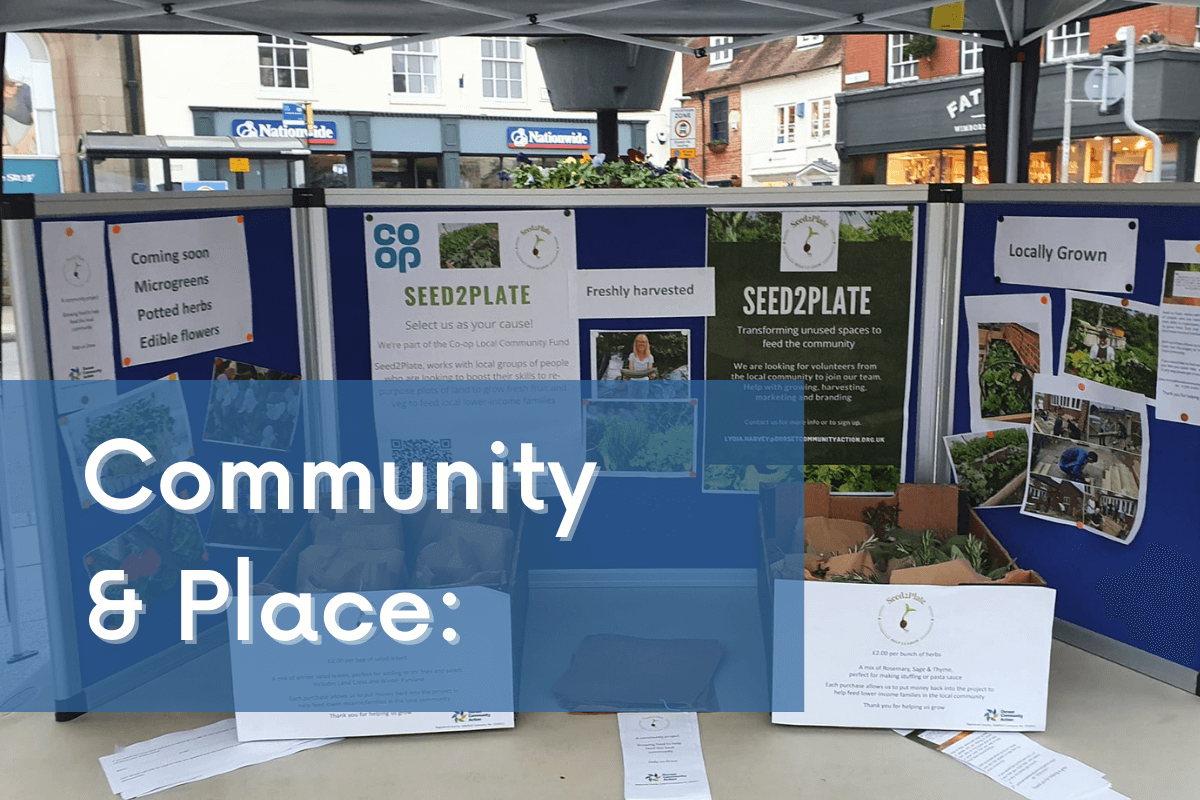 Doing more within our Community & Place
Dorset Community Action works with public sector organisations, communities and businesses on a range of community and research projects that support development of community & place.
Organisations
and businesses
choose to work with us because our team has
decades
of VCSE sector experience. We are
well placed to connect community, public sector and businesses through our reach into communities, we also have local
networks of
over 3000 subscribing organisations
.

We live and breathe Dorset's communities.
DCA can support your Placed Based work by:
Creating opportunities for businesses to sponsor or fund projects benefitting local communities.
Applying employment support good practice, to wider workforce development challenges (Inspire Dorset).
Bringing together community, statutory, and business partners to develop partnership funding bids.
Developing neighbourhoods and places through practical,  and community economic development projects.
Undertaking third sector development and research (Cirican LLP) .