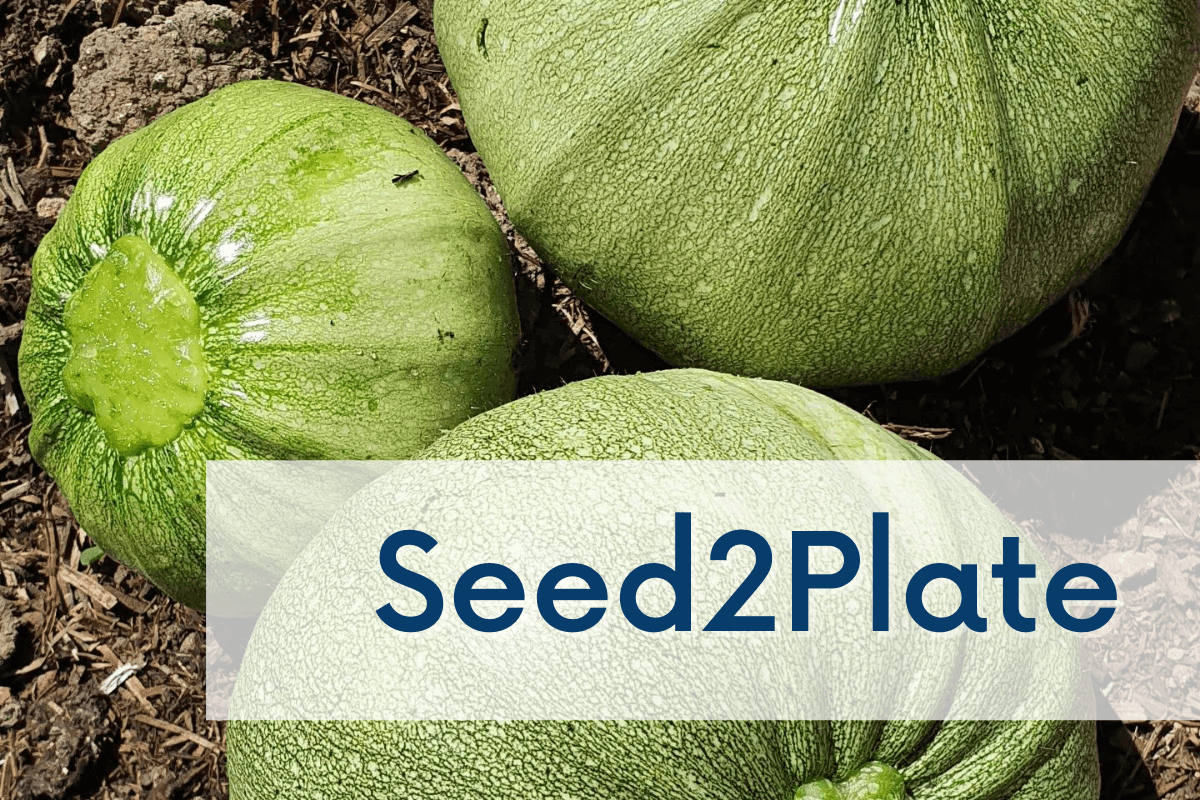 G
ardening W
orkshops and C
ourses with 'Seed2Plate'
Supporting your

gardening

skills through

introductory workshops and

b

eginners

gardening courses

(

Level 1 Award in Horticulture

)

. 

Others

 choose us because of our informal, flexible training,

delivered

at a range of community venues and projects within the heart of your communities

.
You can

also

train as part of our

Seed2Plate

project, working

with

other volunteers

in friendly and safe environme

nts, growing

fresh fruit and veg

etables to help feed and give back to the community

. while also earning an accredited qualification and helping others. 
As a member of the National Open College Network (NOCN), our training is nationally accredited and we work to the common training and quality standards set by NOCN.
The project has been designed to fill the gap of entry level training qualifications in gardening, which is currently unavailable in Dorset by providing an accredited Level 1 Award in Horticulture.
For 2023, we offer a range of options to develop your gardening skills from our Bite sized courses to get you started, our Seed2Plate experiences where you can make your own home made products, to our fully accredited Level 1 Award in Horticulture. The choice is yours. 
Our Level 1 Award is delivered as a twelve week course, with two four-hour sessions a week including:   
Understanding soil and growing media

 

Plant propagation – sowing seeds, taking cuttings, pricking out and potting up

 

Plant Selection – Characteristics and uses of plants, maintenance of plants, identifying plants for specific locations.

 
Sessions will be a mix of onsite practical sessions at our growing plots, with some online teaching.  Our accredited training will enable learners to progress onto more advanced courses (Levels 2 and 3) and potentially work as a gardener or horticulturalist. 
For 2022/23 we are being supported by The Royal Horticultural Society's Flourish Fund, which enables us to provide courses free of charge to young people with special educational needs.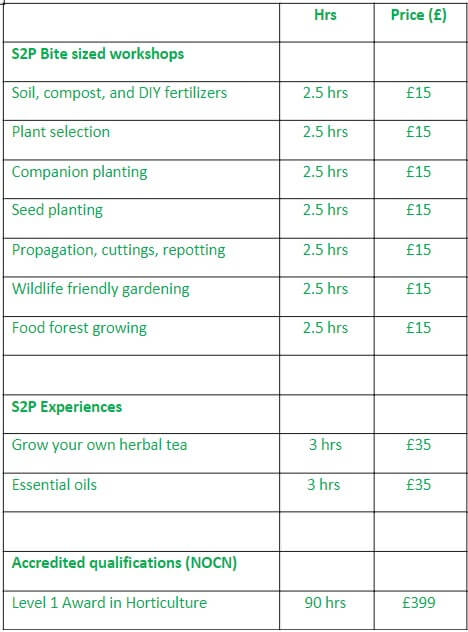 FAQs

Use the dropdowns to find the answers to popular questions regarding the courses.