MYTime Young Carers – Their Story through the Pandemic
MYTime Young Carers are a Dorset-based charity who work to support young carers of ages 5-25. They have had a number of successes during lockdown and are now working towards a brand new programme which will launch when schools reopen in September.

Here's a little of what they've been up to!
(Words by Penelope Day, Development Manager at MYTime Young Carers)
Too young to drive or to travel to the shops on their own, young carers often depend on supermarket home delivery services for their food shopping. Because they have not been recognised as a 'clinically vulnerable' group by government, many have been unable to access these services during Covid-19, and so have struggled to access food. Some have had to rely on local corner shops with inflated prices, and consequently, have not been able to afford three meals a day. During lockdown, we have been running a Food Provision Programme, delivering the weekly food shopping  for 20 of the most vulnerable young carers and their families in Dorset. This programme has helped to alleviate some of the stress and responsibility which has fallen upon young carers at this time, and has helped to keep them and their families healthy.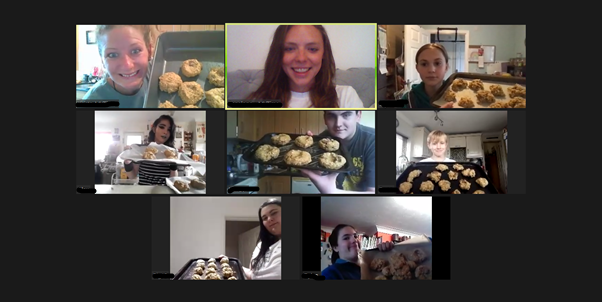 During lockdown, we've started a weekly Zoom Youth Group for young carers, creating opportunities for relaxation, leisure and social connection. It's been so great – there have been about 25 young carers involved so far (though this number grows every week). We've done a different activity each time, and the kids have loved it. One week, we even did some baking together and delivered the necessary ingredients to all participants in advance. 100% of those who have taken part have said that they've felt less stressed as a result of attending, and of those who had been feeling isolated, 100% said they felt less lonely too. Most of the young carers involved are from Dorset, and it's been a great opportunity for them, as Dorset Council have never been able to hold a physical, face-to-face youth group for their young carers due to their geographic dispersion. For this reason, we're looking to continue our Zoom Youth Group indefinitely, as we know it will go on to meet a need beyond the current pandemic.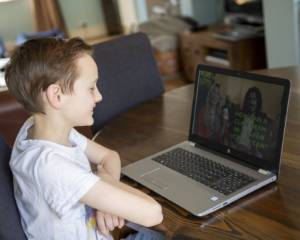 We are now working towards our School Support Programme, which is due to launch in September when schools reopen. On average, young carers achieve 9 grades lower overall at GCSE than their peers, and our programme aims to address this inequality. Over 70% of the young carers we serve have reported that they've struggled to keep up with their schoolwork during lockdown, so we know that the programme will be more needed this year than ever. We've recently launched a crowdfunding page which will give you lots more info if you're interested, and we're asking people to get behind us by donating or sharing our page within their own communities. It would, therefore, be AMAZING, if you could help us to promote this important work. You can take a look at: https://www.crowdfunder.co.uk/young-carers-school-support-programme.