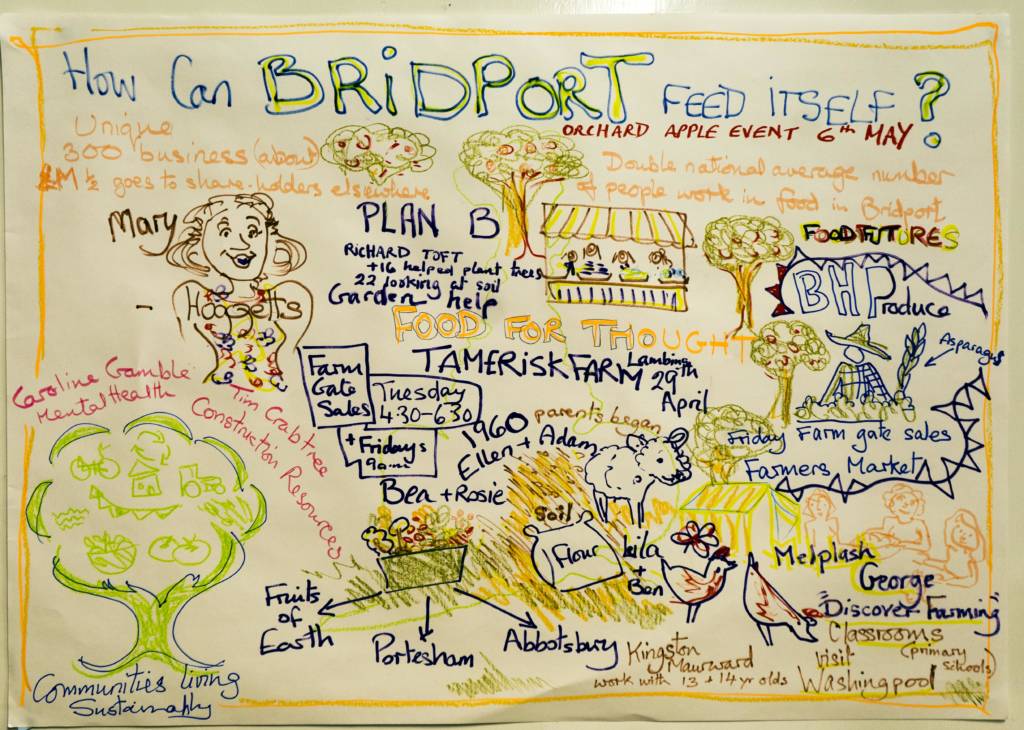 Working with local partners in the vibrant town of Bridport, the CED project estimated the potential value of re-localising the local economy, e.g. how many new jobs re-localised food, health & social care, and construction sectors might produce.  As importantly, Community led Economic Development puts in place new ways of funding local people to take advantage of the opportunities to start community enterprises this work creates.
So, whether you are a community partnership or group, transition town group, or town council wanting to develop your own CED work,  come and join us and benefit from DCA's expertise including:
Our Independent facilitation and partnership coordination expertise, gained through DCA programmes such as our CLS project
Develop your enterprise start up skills through our expertise in alternative resourcing models e.g. Local Entrepreneur Forums, Soups, crowd funding etc
Become better connected with like-minded people, through our developing county wide movement of social entrepreneurs
For background on the CED process please see our report from the 7th December workshops: Building Bridport's Entrepreneurial Economy.  Our final report can be found here: Summary report – Bridport's Community-led Economic Development process 2017
For more detailed reports on each of our three themes:
Local Food Summary Report and Main Report for 'How Bridport Can Feed Itself'.
Health & Social Care report highlighting the 'Caring Bridport' theme group's research and findings.
Local Materials in Construction Report highlighting the economic and environmental considerations in using local materials in construction.